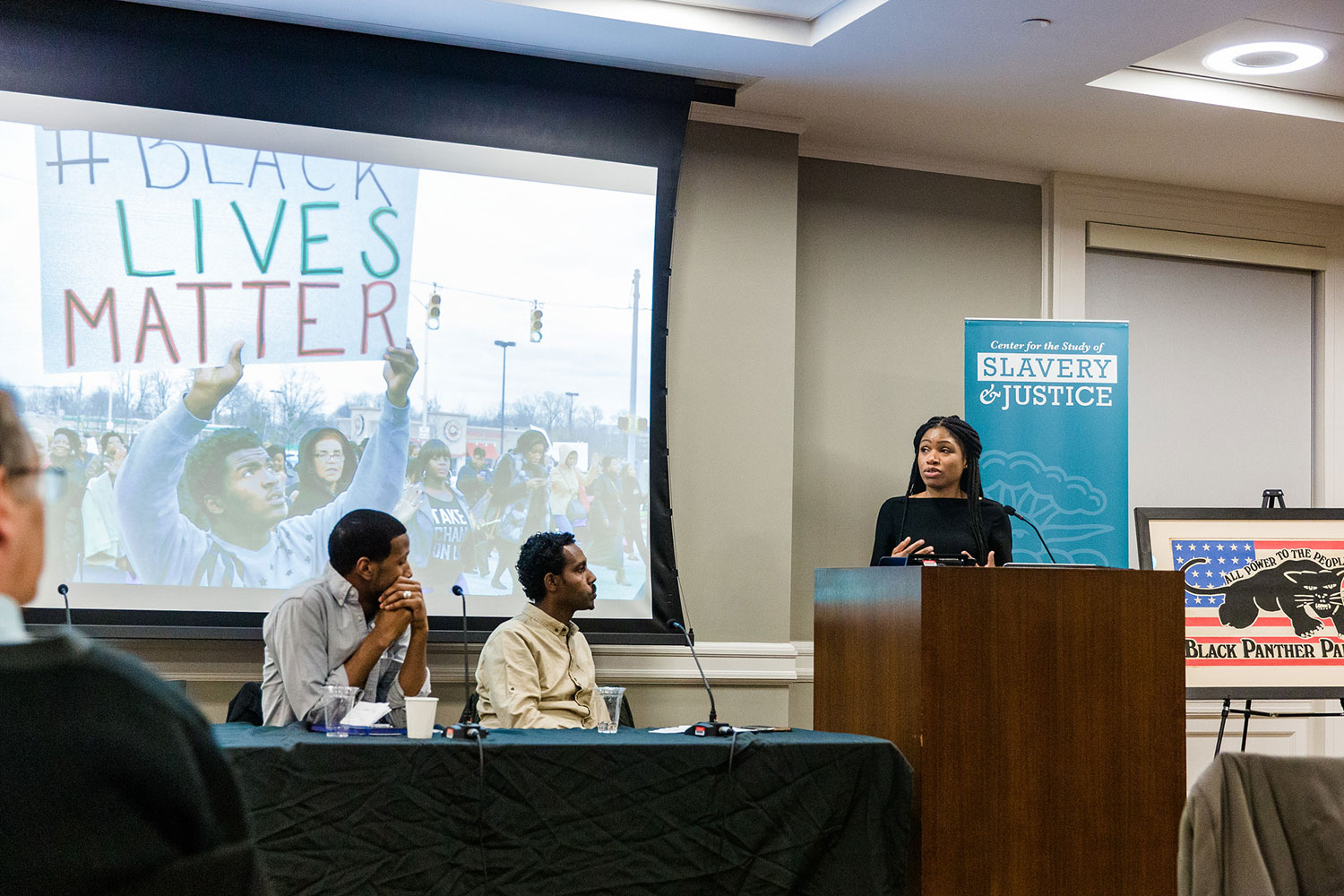 Founded in 2012, the Ruth J. Simmons Center for the Study of Slavery and Justice at Brown is a hub of dynamic research on historical racial slavery and how its legacy shapes the contemporary world.
The center was established after a direct recommendation of the Report of the Brown University Steering Committee on Slavery and Justice, which called on the University to "undertake a major research and teaching initiative on slavery and justice." The Simmons Center has already become internationally recognized for its scholarship and engagement. 
A rich collection of Simmons Center research clusters, led by faculty, staff and students, confronts such disparate problems as human trafficking, mass incarceration in the United States and racial bias in medicine. Faculty, staff and student research and initiatives inform high-impact historical exhibitions, major film documentary projects and challenging curricula for high school students. And, the Center's Global Curatorial Project regularly convenes influential slavery and justice scholars, curators and educators from across the globe.